Testimonials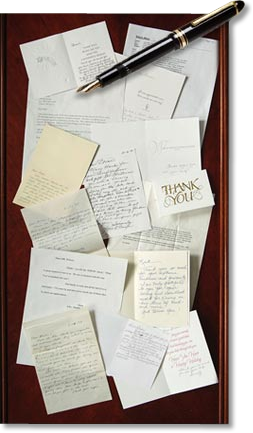 All these Testimonials are on-file in our office.
"Brian handled my claim great. I couldn't have asked for better!"
"My claim was handled with complete professionalism and integrity and we were very satisfied."
"I had no idea what to expect with my claim. And I was treated with respect. Never felt as if I asked anything stupid. I feel as if I made a new friend."
"Brian, you were awesome. I can't imagine changing anything! You were most informative, explained so that I could understand, helpful in more ways than I could have imagined. I only wish I had come to you first! I have already shared your name and will continue to do so. Your firm is top notch--very professional and yet caring--not everyone has that area of expertise..."
"We are very happy with the services received by Atty Wilson and staff. We don't feel he could have done more to get us a better deal on our settlement. Everyone is very personable and thorough in all matters. We think we were advised correctly and all was done with the best of our benefits in mind..."
"Thank you so much for the reimbursement check for the court costs. Brian, I just want you to know how much I appreciate you, not only as my legal advisor but as a person that you are and the values that you uphold. Thank you for this and so much more."
"We were going thorugh an awful family tragedy and somebody recommended we call Brian Wilson to help us out. It was exactly the right thing to do. Brian understood what we were going through and explained everything. He was available day and night for us to help us with questions or concerns. We could not have hoped for a more professional, knowledgeable, and caring person to help us. Brian was and still is like family! I don't know how we could have gone thorugh this terrible time in our lives without him. I would recommend Brian's firm to anybody if they ever have a need. Thank you Brian for everything. And I'm sure "the Nutroll lady" thanks him too. God bless!"
"...We are so pleased with the way you've handled our case!"
"...I am truly grateful to you for your caring and excellent work..."
"...I will recommend you to anyone in the future who needs a great attorney."
"...I just want to thank you for all the time in preparation that you have done..."
"Thanks for everything... What a beautiful and life-impacting thing you have done for me..."
"We would like to take this time to send our sincere thanks for all your hard work. You really took great pains to work with us..."
"The words 'Thank you' are not adequate to express how much I appreciate all you do... Your friendship is quite special..."
"Thank you so much for your extreme kindness and generosity..."
© Brian Wilson Law - Attorney At Law - Legal Disclaimer